Legendary Heroes
So, I haven't been on the boards in a while posting new things because there has been some major culling and reformation of our current Group. Some players left and then we have several new players that joined us (ok, mainly the group is made up of my family; Two sons, Wife and an occasional friend or two). After taking a long hiatus I've decided that I wanted to run a game that we could develop in many ways like my Vegas Knights and Destiny's Calling series. I must warn you that the Cast are made up of Public Domain Superheroes, with a cinematic twist (I'm sure you'll enjoy the series, well, that's my hope, anyways). So, Without Further ado, here's the brief run down and the Cast of the Series. 
Concept: Legendary Heroes is a modern, cinematic superhero series, where its heroes are still young and finding their way. 
The setting is Grand City, a city made up of two main sectors: Union Heights and New Haven. The city was plagued by mysterious energies after students Archibald Masters and Mickey Martin's "atom smasher" overloaded and blew up, leaving not only a wake of destruction, but a mysterious influx of Metahumans, keeping in the vein of the 1940s, powers are either science or supernatural based. Each Cast Member was created using the Champion Character Type with a few bonuses here and there for flavor. The idea is to take some new turns with public domain heroes and go a route more within the vein of a cinematic, realistic look at heroes. As the series progresses, you will see the introduction of "Special Abilities" in their Characters. The series starts with each Cast Members' origin to establish a theme. To my surprise, the group has agreed that this has the possibility to be an awesome series.
Setting:
The series takes place in the fictional city called Grand City, which has two main Sectors: Union Heights and New Haven. A city, I discovered (from the Public Domain Superheroes) and re-created it with several inspirations in mind, such as TV Series: Gotham, Daredevil, Jessica Jones, Arrow, The Flash, Supergirl, and Heroes (all incarnations); Procedural shows like Rookie Blue, Criminal Minds, NYPD, Sopranos, Castle and many more! Also shows in the supernatural vein such as Grimm, Charmed, Buffy and Angel, and last but not least Supernatural. Here's a link to a forum I started a while back that has Grand City's basics listed:
http://legendaryheroes.yuku.com/
Cast: The Cast or characters have their own story and backgrounds. Each will be lead down a path where they find things aren't always on the up and up.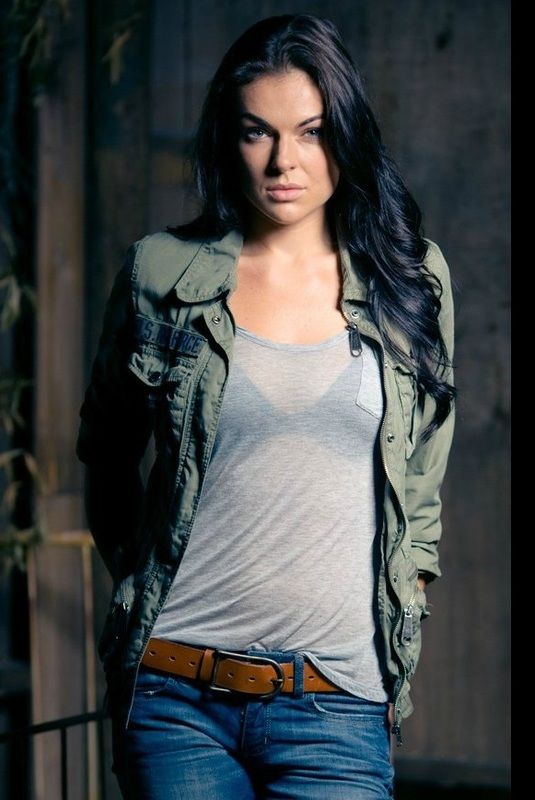 Miranda "Marla" Drake (Portrayed by Serinda Swan; played by my wife)-- Once a child star and model named "Marla." At 16, she caught the eye of Erica von Kampf (owner and founder of Muse, a talent agency that inspires and stimulates creativity) who became her new manager. Von Kampf abused and exploited her, and Miranda struggled with addiction when she was young. Becoming a wealthy socialite, she began seeking adventure and purpose while she was still under the thrall of Von Kampf, up until she met Francine Renard (secretly a witch) and Jo "Albino" Smith (paranormal expert and hardened explorer) who give her a mystical item, known as the Fury Amulet, left to her by her adventurous uncle.
Although she's very wealthy, Miranda decides to do away with her celebrity status and image due to the post-traumatic stress gained from her time with Von Kampf. With the aid of Jo and Francine she opens her own detective agency, Drake Investigations and soon develops a relationship with Detective Gary Hale.
Anthony "Tony" Quinn (Portrayed by David Giuntoli; played by my son)–A young bachelor and upstanding District Attorney who is charming, good-looking, seemingly wealthy, and untouchable. He is dedicated to his job of upholding law and order, and forms an alliance with Detectives Nick Terry and Frank Barrett to go after the nigh omnipotent mafia boss Gambini. 
After Quinn strikes several blows to the Gambini Empire, in retaliation Gambini hires Harold "Hunky" Henders, a small time crook, to eliminate the D.A. However, the attempt by Hunky's gang to take out Quinn failed leading to the alliance with the Detectives. Now, Quinn uses all of his resources to get hard evidence on Gambini for the attempted assassination.
Gaining evidence that Gambini is involved in extortion of local businesses takes action and pursues Gambini who is arrested due to an eye witness's testimony. Gambini's lawyers keep the delays coming and the courts tied up while Quinn puts the eye witness in the Witness Protection Program.
Robbie Benton (Portrayed by Robbie Amell; played by my friend)-- A university student, majoring in Chemistry, receives a letter informing him that his father has become ill and doesn't have long to live decides to quit school to head home. Upon his arrival, he discovers that his father has went missing and the family business, Benton's Pharmacy, is on the verge of closure. Concerned about the family business Robbie steps in to act as the manager in hopes to reestablish a good standing with the banks, but soon discovers that his father, like most business owners, was being forced to pay "protection" money to the mob.
After a small altercation with some mob goons, Robbie believes the mob is responsible for his father's disappearance and decides to go to the police, but is turned away (not knowing that many police officers were on the take) and is left to his own devices. Not receiving any help, Robbie reaches out to District Attorney Quinn in hopes that together they can make a difference. Quinn already in pursuit of the mob's downfall accepts Robbie's case pro bono. 
Robbie continues his search for his father by contacting a local private investigator named Miranda Drake who is reluctant to take his case because of the mob's involvement. After Robbie pleading for help Drake takes his case.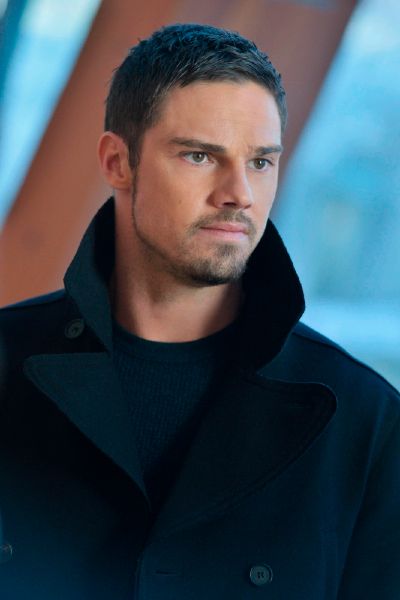 Nicholas "Nick" Terry (Portrayed by Jay Ryan; played by my son)-- A young hotshot homicide detective in Grand City's New Haven Sector who rose up the ranks with his exceptional ability to make quick and accurate deductions about the motivations and pasts of individuals. Him and his partner get a call to go investigate a professional hit at a local restaurant that leads him and his partner Detective Frank Barrett to team up with District Attorney Tony Quinn to bring down the mob.
He and Frank are put in charge by Commissioner Baxter to watch over and escort Quinn's eye witness to the court date.
He is dating Bella Wayne, a tough-as-nails investigative reporter who has been fighting police corruption. She learns that Nick's partner (who she thinks is a brutish detective) is seemingly corrupt and brings this to his attention, which leads to an argument between the two. He reluctantly begins to watch Frank's every move in hopes that he is not corrupt.
Archie Masters (Portrayed by Derek Theler; played by me)–Archie was on the fast track to becoming a well refined scientist under the tutelage of Dr. Hugo Strange. He fell in love with Janet Peters. The two were hardly apart. When Archie wasn't with Janet he was with his long time friend and fellow scientist Mickey Martin. Life was good and he was grateful for it.
He and Mickey developed a device that they coined the "atom smasher." Two days before they were going to demonstrate it, they decided to give it one last test run, but something went wrong and the device exploded blasting Archie with radiation. Archie was knocked unconscious and was rushed to the hospital. 
For several months, Archie laid in a coma while his body went through changes. Each day for the first month, Janet and Mickey visited their friend and over those days the two would eventually fall in love. Janet fearful that Archie would not wake up decided it was best to accept that truth and move on. Then suddenly, at the end of the second month, Archie miraculously awakes in the hospital and sees Janet kissing Mickey. Feeling betrayed by his two closest friends Archie gets up, grabs his clothes and hastily leaves the hospital. Janet and Mickey chase after him, but loose him in the parking lot.
A few blocks away from the hospital Archie is accosted by a mugger who demands his wallet and watch, terrified Archie begins to hand over his belongings and the criminal hits him with his gun. Realizing that the hit didn't hurt him, he swings at the criminal and misses. As a result the mugger shoots him with his gun but the bullet doesn't phase him. Archie still upset with Janet, Mickey and this mugger, lashes out hitting the mugger so hard that he knocked him through a wall. Looking around, Archie decides to leave before anyone notices him.
Already distraught over the betrayal of Janet and Mickey, Archie soon finds out that although he survived the "atom smasher's" rays many of his colleagues did not. Guilt ridden, he wants a new start and begins operating as a mysterious champion, helping the helpless, known only as the Crusader.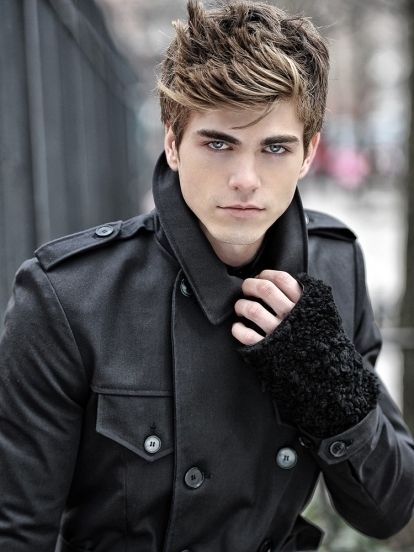 Walt Walters (Portrayed by Kyle Ellison; played by my friend)-- After Walt's parents were murdered by mobsters trying to take over the family business, Doug Daniville (Walt's wealthy playboy and fashion designer Uncle) had put him under his custody as a legal ward. Danville made sure that Walt got the best education by enrolling him in prep schools and even setting up a trust fund for him to pull from as he got older. 
Although in his early 20s, he grew into a rich, thrill-seeking, and drunken playboy with no real sense of responsibility or direction in his life, often caught up in many social scandals that included assaulting a paparazzi bystander and driving while intoxicated. When he turned 23 he realized that he needed to make a change. He did completely.
Walt is a business student at Harvard and Olympic hopeful who was called home to Grand City after Doug Danville was killed by a car bomb leading him to inherit the Danville Empire. At a loss of direction the manservant of Danville named Alistair Belvedere suggests that Walt contact the mysterious Crusader for help. Walt refuses and decides that he will avenge his uncle's death by going in disguise on a surveillance mission.
I'll periodically post the setting (the new places and locations), some other NPCs, as well as the Cast Members.
Stay Tuned
Seran